Like most moms, I scrambled every spring trying to come up with ideas to keep my young kids engaged and learning over the summer but I'm not supermom so Pinterest was super handy to gather ideas, I still needed to implement the ideas. Eco friendly STEAM boxes would have been a super awesome option.
If you are like me and are looking for the easy button, this Green Kid Crafts Box Review post is for you, if you are supermom, you probably won't need my help.
Subscription boxes are all the rage these days but because I'm fairly picky about the products I bring into my house and subscription boxes tend to have a variety of brands, I read reviews first. This is why I decided to make my Green Kid Crafts Box review pretty specific.
Note: This is not a sponsored post.
Disclaimer:  This post contains affiliate links. Any purchase you make by clicking these links will earn me a commission but will not cost you anything extra.  Please see my Disclosure page for more details.
Check out the Green Kid Crafts Black Friday Sale.
What Do You Get in a Green Kid Crafts Box
Green Kid Crafts (GKC) boxes are where STEAM (science, technology, engineering, arts, and math) and the environment come together to give young kids an awesome, engaging, educational experience in their own home.
Each box comes with:
4-6 STEAM projects
magazine with instructions, explanations and pictures
bonus projects
materials to do the projects
GKC offers both monthly subscription boxes and single purchase boxes with a variety of environmental and outdoor themes for ages 2-10+.
Green Kid Crafts Volcano Box
I purchased the Volcano box to review for this post. My kids are past the age range for all the Green Kid Crafts boxes however, I wanted to see what they were like and really, who doesn't love making volcanos at home?
My 12 y/o daughter loved the volcano.
The instruction booklet (magazine) started out with an Introduction to Volcano Creation, Crystals and Gems and the Pacific Ring of Fire.
Project 1 is a Geode Kit. We were able to crack open a geode to discover crystals.
Project 2 is a Crystal Growing Kit. This is where the crystal growing takes place.
Project 3 is an Erupting Volcano. This one was the most fun because we got to make a volcano erupt.
Project 4 is Volcano Eruption Art. The one involved paint and marbles with a Spotlight on the artist Jackson Pollock.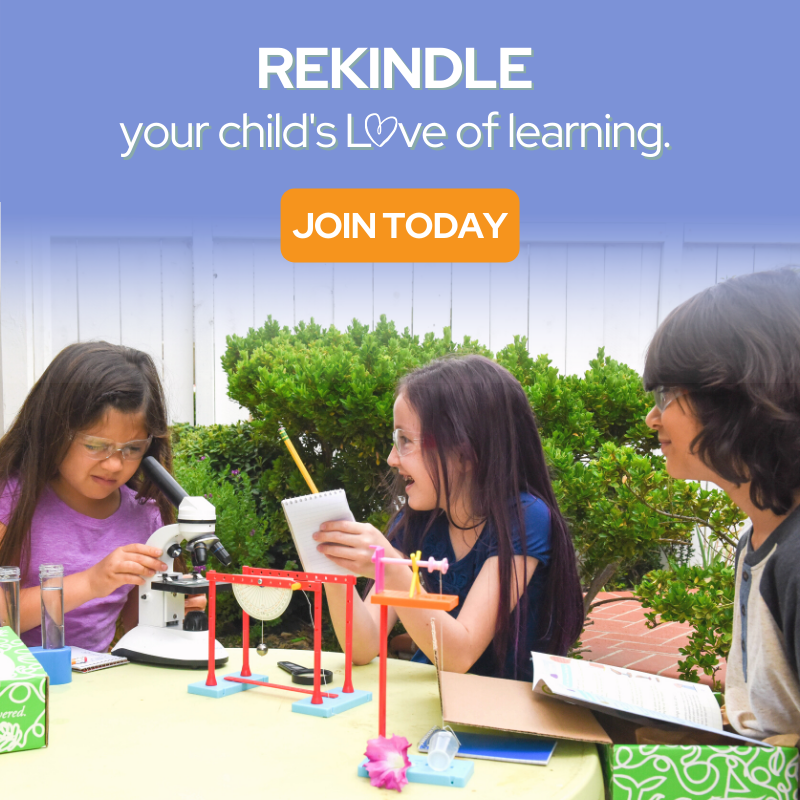 What's the Story Behind Green Kid Crafts
Green Kid Crafts was created by a working mom who also happens to be an environmental scientist. According to their website, the company was launched with the vision of helping to raise the next generation of creative leaders.
Is the Company Charitable
The answer is YES! I love a charitable company. According to their website, they:
plant 1 tree for every order
are a member of 1% for the Planet (1% of product sales are donated to environmental organizations
partner with Carbon Fund to help fund the development of renewable energy, energy efficiency, and reforestation projects across the US
RELATED: Toilet Paper Review
Who Would Love Green Kid Crafts
The boxes are geared towards ages 2+ but aside from that, I can't imagine any kid not enjoying them. Looking at the themes and the projects that come in the boxes, I know my kids would have loved receiving these boxes.
With so much time spent in front of screens these days (really from when kids are so so young), these boxes are such a great alternative.
If they had been around when my kids were much younger, I definitely would have put them on the birthday and Christmas suggestion lists for grandparents and family members.
How Much Do They Cost
You can buy both single boxes as well as a monthly subscription. The single boxes start at $29.95 and the subscriptions start at $24.95 per month as well.
With the subscription, they offer an option to add an additional box on (for a sibling) for just $10.
With the subscriptions, you have the option of renewing monthly or prepaying for 3 month, 6 month or 12 month subscriptions. Of course, the longer your subscription, the more you save. You can cancel at any time.
What We Liked
My 12 y/o (at the time) daughter and I tried out the projects that came in the box. My 14 y/o (at the time) son is too cool for school so he left us to go play video games with his friend.
We pulled everything out and opened the instruction booklet (magazine).
the boxes are made from recycled materials
well organized
colorful and engaging
well made supplies
integrate sustainability into box themes
instructions are easy to follow
projects are fun and bonus projects are included
"things to think about" section that expanded the learning
additional information at the end to learn more about the topic
From a parenting perspective and from a sustainability (i.e, can we do this again) perspective, I like that we could do these same projects over and over.
Yes, we'd have to buy the materials but they are projects that would be fun to do multiple times so it's not a box of stuff that's a one and done scenario.
Now if you're thinking well, couldn't I just find some projects on Pinterest and do these same things at home for much cheaper? The answer is maybe.
You could probably find some projects about (in our case) building volcanos, growing crystals and finding gems but once you found all the ideas, assembled your list of supplies, checked the house to see if you already had them, went to the store, spent the money and then got home and were finally ready to start, your kids are probably no longer interested and frankly, neither are you.
Remember I talked about the easy button at the top, this is why it's the easy button.
Drawbacks
Honestly, we really didn't find many drawbacks. For this particular box, one of the projects is growing a crystal. We didn't have luck with this but I'm guessing it was a mistake on our part as none of the reviews I've read had this issue.
Should You Buy It
If you have kids in your life who are under 10, the answer without a doubt is YES!
If you're thinking this is really only for summer breaks or homeschooling moms, think again. The projects don't take alot of time, honestly they could take as long or as short a period of time as you like.
These would be a lot of fun for an evening family activity. There is enough to do that everyone can play a role and share their experience.
Green Kid Crafts Box Review